Current Core Programming
Wage Justice Project


Non-payment of earned wages, more commonly known as wage theft, takes place across a number of industries in Rhode Island, and is especially prevalent in restaurants, construction, health care, manufacturing and retail. Data from the RI Department of Labor and Training indicate that over the past decade millions of dollars are owed to workers.
Through bi-monthly legal clinics Center for Justice staff attorneys conduct free one-on-one legal consults with workers at the Fuerza Laboral office in Central Falls, Rhode Island. Once a worker has been counseled on their legal options they are invited to become members of Fuerza Laboral and participate in an introductory "Basic Workers' Rights Workshop" run by worker leaders at Fuerza. Engagement with leadership development and collective action are a priority for the Center for Justice and Fuerza Laboral.
Ultimately, the Center for Justice envisions a world where a fair day's work always leads to fair day's pay, no matter the worker's background, language or industry.
Tenant Advocacy Project


Substandard housing conditions and code violations such as leaking pipes, broken windows, appliances, locks, and screens, mold, pest infestations, and lack of heat or water, often make an apartment uninhabitable. Sub-standard conditions pose a multi-faceted threat to the health and safety of the residents.
Providing legal assistance to low-income tenants is a proven way to reduce the harmful impacts of substandard housing on chronic health conditions. It is also critically important to improving stability for low-income households and bolstering a struggling family's ability to achieve economic security. Through bi-monthly clinics, Center for Justice staff attorneys provide brief advice, counsel and where appropriate, full legal representation for low-income tenants struggling with substandard conditions issues. The Tenant Advocacy Project is an initiative developed in collaboration with the Community Action Partnership of Providence (CAPP) located on Hartford Avenue. Staff at CAPP, along with community residents, have identified a need for a reliable legal partner to work with families and individuals facing substandard conditions issues.
Lifeline Project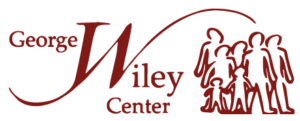 Each year, social service agencies across Rhode Island face thousands of requests from families for help preventing utility terminations. Utility costs are significantly higher for those who live in older, poorly weatherized houses and apartments, a substantial portion of the Rhode Island housing stock. Loss of utility service can lead to disastrous consequences. People without utility service face illness and even death, from hypothermia, carbon monoxide poisoning or even fires caused by efforts to warm their homes through other means. Devices requiring electricity such as refrigerators to preserve doctor-prescribed medication, or nebulizers, are eliminated when utility services are terminated.
The Center for Justice provides legal assistance and advocacy to low-income utility consumers who are medically vulnerable and struggling with serious illnesses. The Lifeline Project consists of a partnership between the Rhode Island Center for Justice, low-income community members affected by utility termination issues, and the George Wiley Center (GWC).
The Center for Justice also partners with other community-based organizations to identify areas of legal need and provides legal services as appropriate.