Our Staff
Executive Director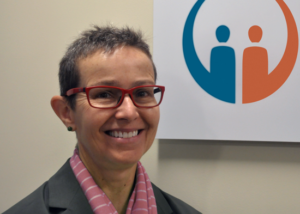 Jennifer L. Wood
Jennifer Wood has over 30 years of public interest experience in civil legal aid organizations, civil rights firms, state government, and legislative roles. Prior to joining the Center for Justice, she was the Deputy Secretary/General Counsel at the RI Executive Office of Health and Human Services and the General Counsel/Chief of Staff in the Office of the Lt. Governor. She also spent nine years as the Chief of Staff and Chief Legal Counsel at the RI Department of Elementary and Secondary Education. She started her career as a fellow at Rhode Island Legal Services, before transitioning to private practice. Jenn is a graduate of Brown University and the Northeastern University School of Law.
Deputy Director

John Willumsen-Friedman
A graduate of New York University, John received his J.D. from Brooklyn Law School, which he attended after working as an analyst for the City of New York. John's dedication to public interest lawyering began during law school, where he was Associate Managing Editor of the Journal of International Law and a Dean's Merit and Academic Achievement Scholar. John participated in the Unemployment, Immigration, and Community Development Clinics and advocated on behalf of low-income tenants at Brooklyn Legal Services Corp. A during and after school. He is admitted to practice law in the State of Rhode Island and the Commonwealth of Massachusetts.
Staff Attorney

Jordan Mickman
Jordan has practiced poverty law since 2012, and joined the Center for Justice as a Staff Attorney in July 2017. Jordan's work at the Center is focused on enforcing and advancing the rights of tenants and employees.  He began his legal career working with the Health, Education, and Legal Assistance Project: A Medical-Legal Partnership, where his work focused on helping low-income families in the Philadelphia region resolve disputes with public benefits, enforcing tenants' rights to safe and affordable housing, eviction and foreclosure prevention, and defending consumers from unfair debt collection practices.  He earned a BA in Philosophy from The George Washington University and a JD from the Delaware Law School where he graduated with honors and was awarded the Outstanding Student Service Award.
RWU School of Law Fellow
Rachel Johnson
Rachel Johnson is the Roger Williams University School of Law Fellow for the Center for Justice. Rachel received her juris doctor from RWU Law in May 2017 having focused on civil litigation. Prior to graduation, Rachel interned at the Center for Justice. Rachel received a Bachelor's in Arts, with a focus on Spanish and Political Science, from the University of Michigan in May 2012.
Legal Fellow

Michael Gsovski
Michael Gsovski is a New York University Postgraduate Fellow at the Center for Justice for 2017-18. He recently received a J.D. from NYU School of Law, having focused on civil justice issues including Employment and Labor Law, Access to Justice and Immigration. During that time, he interned at the Urban Justice Center and the US Attorney for the Eastern District of NY and was a Peggy Browning Fellow at Levy Ratner, PC. He graduated from Northwestern University with a B.A. in 2010 having studied Economics and Chinese.