Our Staff
Executive Director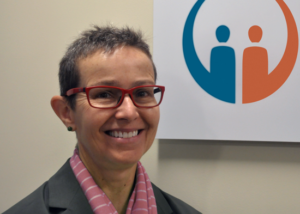 Jennifer L. Wood
Jennifer Wood has over 30 years of public interest experience in civil legal aid organizations, civil rights firms, state government, and legislative roles. Prior to joining the Center for Justice, she was the Deputy Secretary/General Counsel at the RI Executive Office of Health and Human Services and the General Counsel/Chief of Staff in the Office of the Lt. Governor. She also spent nine years as the Chief of Staff and Chief Legal Counsel at the RI Department of Elementary and Secondary Education. She started her career as a fellow at Rhode Island Legal Services, before transitioning to private practice. Jenn is a graduate of Brown University and the Northeastern University School of Law.
Staff Attorney

Jordan Mickman
Jordan has practiced poverty law since 2012, and joined the Center for Justice as a Staff Attorney in July 2017. Jordan's work at the Center is focused on enforcing and advancing the rights of tenants and employees.  He began his legal career working with the Health, Education, and Legal Assistance Project: A Medical-Legal Partnership, where his work focused on helping low-income families in the Philadelphia region resolve disputes with public benefits, enforcing tenants' rights to safe and affordable housing, eviction and foreclosure prevention, and defending consumers from unfair debt collection practices.  He earned a BA in Philosophy from The George Washington University and a JD from the Delaware Law School where he graduated with honors and was awarded the Outstanding Student Service Award.
Staff Attorney

Natalia Friedlander
Natalia joined the Center for Justice as a Resnik-Curtis Liman Fellow in September 2018, with a focus on criminal justice and prisoners' rights. Natalia earned a JD from Yale Law School, where she represented clients through the Worker and Immigrant Rights Advocacy Clinic, the Criminal Justice Clinic, the Advanced Sentencing Clinic, and the Re-entry Clinic, and received the Stephen J. Massey Prize for client advocacy and community service.  Prior to law school, she worked on healthcare policy with the Alliance of Community Health Plans in Washington, DC and the SHARe (Support to the HIV/AIDS Response) Project in Zambia. Natalia received a BA in Community Health from Brown University.
Office Manager/Paralegal
Paula Hudson
Paula has worked in the housing and health industries, mainly in program management and administration, for over 35 years. Prior to joining the Center for Justice, Paula was the co-founder and manager of the Edel Caregiver Institute at Hospice Savannah in Georgia, a training, counseling, and support service for family caregivers, for which she received the Georgia Medical Society Health Care Hero Award. Previously, Paula was the Director of Real Estate at the Housing Assistance Corporation of Cape Cod, an affordable housing non-profit, and a planning officer for the Prince Edward Island Housing Corporation and the Women's Secretariat. Paula earned a BA in Public Administration from the University of Prince Edward Island and a Certificate in Business Administration from the North Atlantic College of Trades and Technology.