Launch of Family Preparedness Plan / Publicación del Plan de Preparación Familiar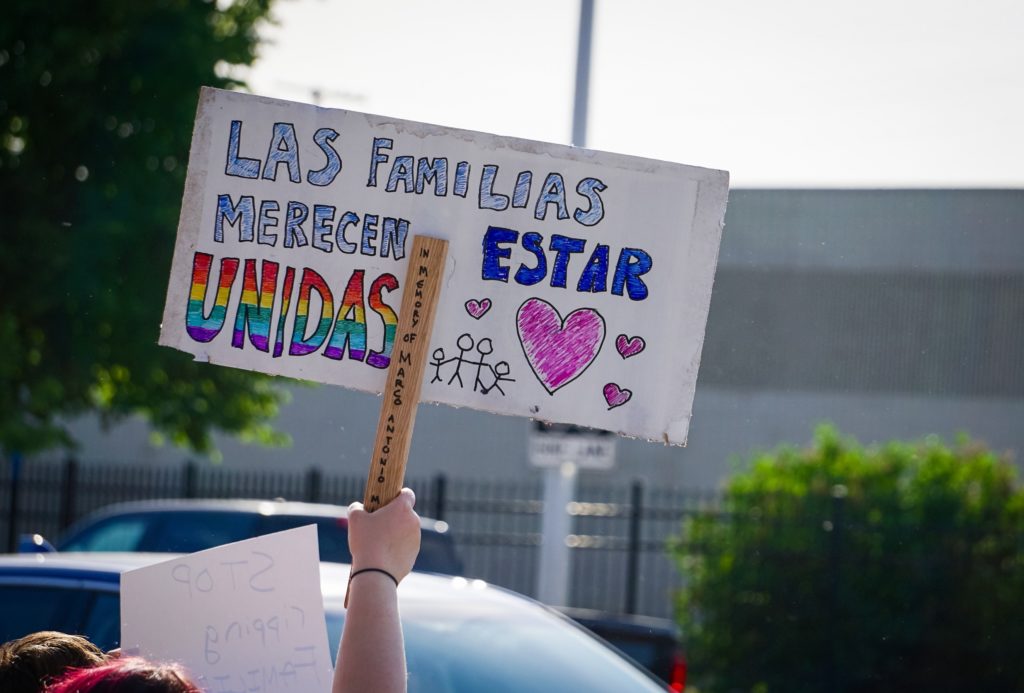 Anuncio traducido abajo.
---
The Center for Justice is excited to announce today the launch of our Family Preparedness Plan website for Rhode Islanders at risk of being deported or detained. This free resource is available in English and Spanish.
Six percent of children in the state, almost 13,000 kids, are U.S. citizens living with at least one undocumented family member. After the 2016 election and the ensuing immigration crackdowns, many undocumented parents were left wondering what would happen to their children if they were detained and how they could prepare for that gut-wrenching possibility. As part of our support for immigrants and immigrant-rights groups, which has included distributing $170,000 in DACA renewal fees and advocating for DACA driver's licenses — the Center created the Family Preparedness Plan website to guide families through these difficult decisions.
This free resource prepares Rhode Island residents to appoint a legal guardian or caregiver who would be in charge of their children if they were to become absent, including Spanish translations of English-language forms. It also provides contact information to local organizations that can provide legal and non-legal assistance, such as interpreting and caregiving services. Our goal with this website is to help immigrants navigate their immigration options and make appropriate plans for themselves and their family members.
The Family Preparedness Plan website is available at https://www.centerforjustice.org/fpp.
The Rhode Island Center for Justice would like to thank the Connecticut Network for Legal Aid for their support.
---
El Centro para Justicia tiene el placer dese complace en anunciar hoy la publicación de nuestro sitio web, el Plan de preparación familiar, dirigido a los habitantes de Rhode Island que están en riesgo de ser deportados o detenidos. Este recurso gratuito está disponible en inglés y en español.
El seis por ciento de los niños y niñas en el estado de Rhode Island, casi 13,000 menores, son ciudadanos estadounidenses que conviven con al menos un miembro indocumentado en el hogar. Después de las elecciones del 2016 y las consiguientes medidas contra la inmigración, muchos padres indocumentados comenzaron a preguntarse qué pasaría con sus hijos e hijas si fueran detenidos y cómo podrían prepararse para enfrentar esta posibilidad devastadora. Como parte de nuestro apoyo a los inmigrantes y aquellos grupos que defienden los derechos de los inmigrantes, el cual incluye la distribución de $170,000 para cubrir las tarifas de renovación de DACA y el abogar para que las personas con estatus de DACA puedan conservar sus licencias de conducir – el Centro construyó el sitio web del Plan de preparación familiar para guiar a las familias a través de estas decisiones difíciles.
Este recurso gratuito prepara a los residentes de Rhode Island para nombrar a un tutor o cuidador legal que quedaría a cargo de sus hijos e hijas en caso de que se ausenten, e incluye las versiones traducidas al español de los formularios en inglés. También provee la información de contacto de organizaciones locales que proporcionan tanto asistencia legal como no legal, como servicios de interpretación y de la prestación de cuidados. Nuestro objetivo con este sitio web es ayudar a los padres inmigrantes a navegar sus opciones de inmigración y hacer planes apropiados para sí mismos y para sus familias.
El Plan de preparación familiar está disponible en https://www.centerforjustice.org/fpp.
El Centro para Justicia de Rhode Island desea agradecer al Connecticut Network for Legal Aid por su apoyo.